Other items you might be interested in
Item Description

Related Download

Product's Reviews (9)
Model: RHP-500A Item: RHP-500A
1 high-speed motor: thin and high speed, the series of models are ultra-high-speed motor, strong power to ensure that the grinding fineness and speed. 
2 no fixed place no restrictions: small size, light weight, compact structure, no vibration, no fixed, thus ensuring free to use in any occasion. 
3 high safety performance: good safety performance, no dust, low loss, easy to clean, because the series is intermittent grinding machine, so its crushing chamber are fully enclosed in a stainless steel tank structure to ensure the realization of the above properties, 
4 wide application: a wide range, vegetable fiber, high hardness, high toughness materials, such as herbs, minerals, minerals, meet good crushing effect. 
5 good handling performance: handling and good performance, the fineness can be adjusted, as can be carried out at any time opening and closing operation, so aim to control the fineness of grinding by controlling the length of time.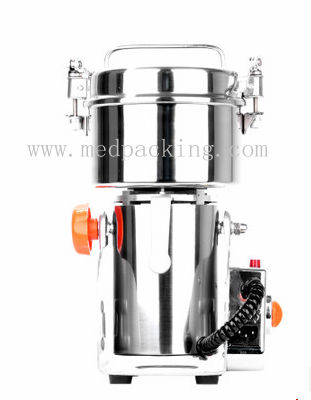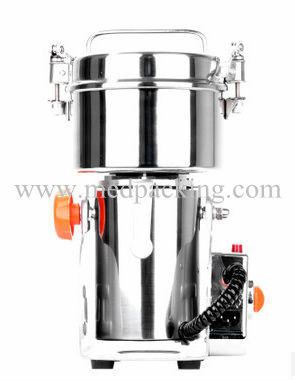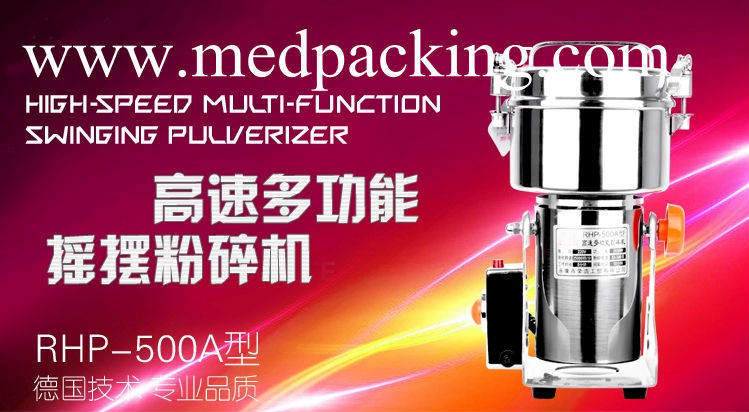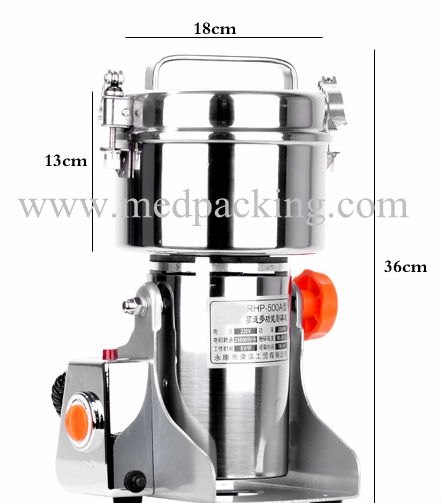 This product was added to our catalog on Friday 16 May, 2014.